Stan was complaining about having only photos of
Porsches, so here's a series on a Pantera. You'll
notice that this is at the finishing area, which is
a good thing. Also, the muffler is missing on the
passenger side and the bumper is discolored on that
side.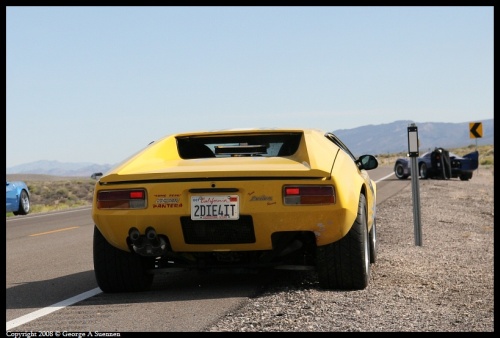 Step one find a stick.
Step two poke the engine.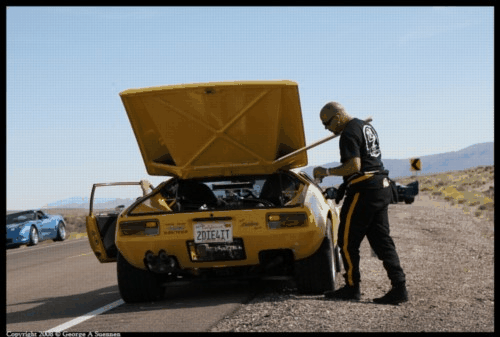 Step three find a big rock.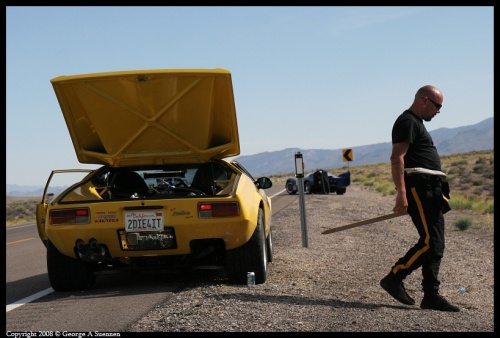 Step four use rock and stick on engine.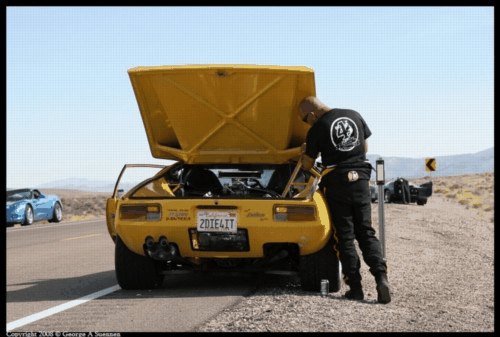 After this didn't work, Matt and I helped them push start
the car (which worked). I haven't heard if they made
it back or if they found their muffler, but I hope they
did.